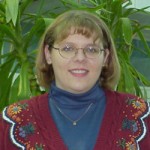 About the site:
Here, you'll find information about Miniature Pinschers and all dogs in general. This includes information about dog breeding, dog health, and dog training, among other topics related to dogs. The author hopes that if potential dog owners are educated about breed characteristics and the care that Min Pins require before they adopt a Min Pin, fewer Min Pins will be in need of rescue.
About the author:
I didn't know how much I loved dogs until I brought home my first Miniature Pinscher, Zeus, more than a decade ago. I fell in love with him the minute I laid eyes on him. Now, he and his pack mate, Athena, bring love, joy, and lots of energy into our home. I would like to share some of the things I have learned from my Min Pins with you.
Jana Comer has an M.S. in Biochemistry and Molecular Biology. In addition, she is an avid reader of scientific literature and is especially interested in the evolution of dogs, dog genetics, and dog behavior.
Image Use Policy:
Unless otherwise noted, all pictures and images are the property of Min Pin Mania.org.
 Zeus's Doghouse graphic:
Copyright Min Pin Mania.org.  ALL RIGHTS RESERVED.
Other images owned by Min Pin Mania (those without attribution or photo credit):
Copyright Min Pin Mania under Creative Commons license. Some rights reserved: ATTRIBUTION
You have the right to: Use, adapt, remix, or modify for commercial or non-commercial use.
You MUST attribute the images to Min Pin Mania.org. This can be done by providing a link back to http://www.minpinmania.org
You DO NOT have the right to charge others for use of the original or derivative works.
Images attributed to parties other than Min Pin Mania.org (images with attribution or photo credit):
Contact copyright owner for permissions (follow link back).